Class of 2023 Special Recognitions
Each year, Lockport Township High School District 205 recognizes graduating students with a cumulative GPA of 4.0 for all four years. In addition, graduating students who achieved four years of perfect attendance are recognized. These students also receive an award during the graduation ceremony. The Class of 2023 has fourteen (14) graduates with a cumulative GPA of 4.0 for all four years and nine (9) graduates with perfect attendance for all four years. Congratulations on these accomplishments!
Message from the Superintendent
Dear Class of 2023,
Congratulations! Years from now, you will be recognized as historic. Many Porter classes before you lived high school lives against a backdrop of national crisis. You will join the ranks of those before you who went to high school during World War II and went off to serve. You will rank among those who attended high school during the Vietnam War era. You began high school in Fall of 2019, the "before times." In freshman year a global pandemic derailed much of life as we know it, and you lived through those pandemic years. Now, you graduate in a spring where international, national, and state governing bodies have declared an end to this pandemic. You have survived. Thrived, Endured. Excelled. At times when many of us in the adult community only looked to who to blame for the pandemic and its challenges, you offered responsibility in the sense that you showed a duty to yourself, your classmates, and your community to successfully complete high school and shine while doing it. On behalf of our Board of Education, our staff members, and our community, you have earned our trust and pride. We admire you, and we are thankful for you. Go and be great. Survive, thrive, and endure beyond your Porter years! You bring honor and distinction to us all.
All the best,
Dr. Robert McBride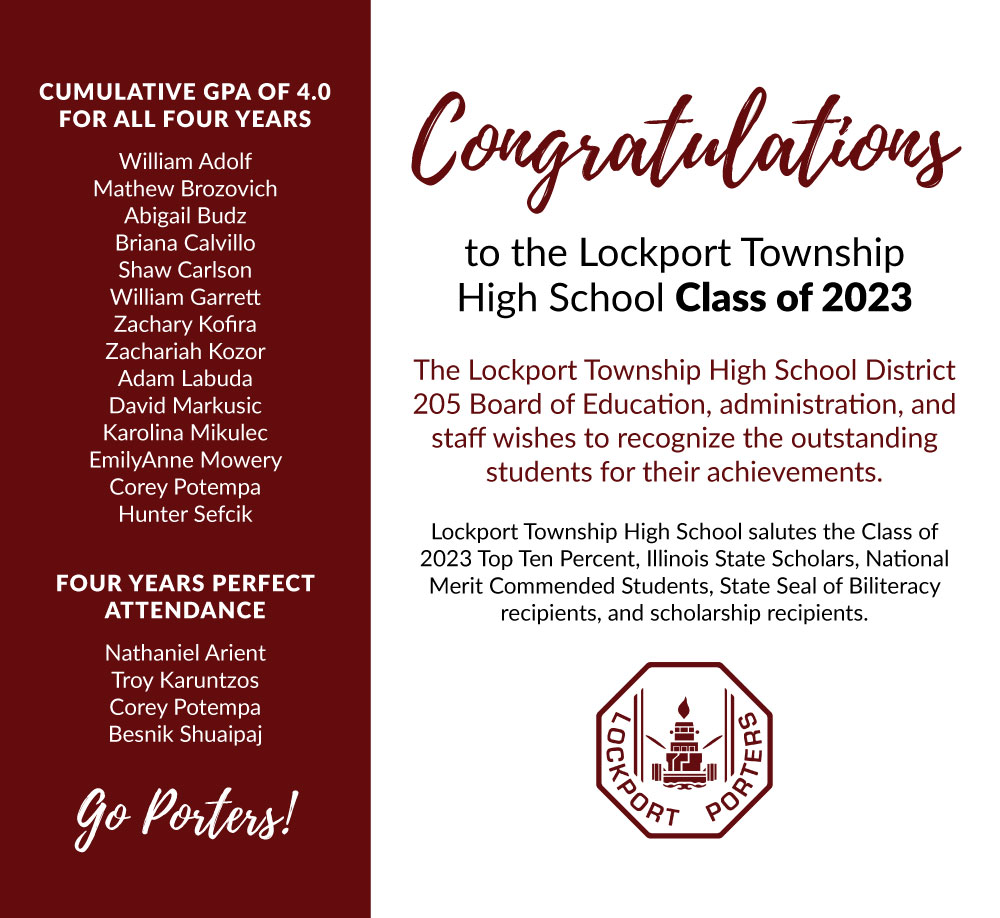 CUMULATIVE GPA OF 4.0 FOR ALL FOUR YEARS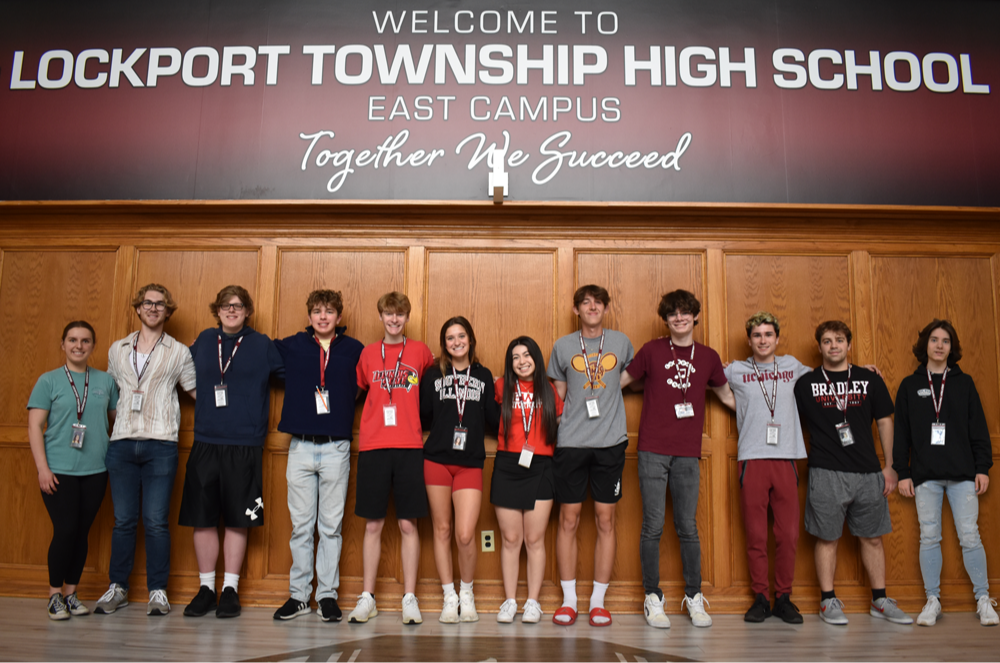 Photo L-R: Karolina Mikulec, William Adolf, Mathew Brozovich, William Garrett, Corey Potempa, Abigail Budz, Briana Calvillo, David Markusic, Zachariah Kozor, Shaw Carlson, Hunter Sefcik, Zachary Kofira
FOUR YEARS PERFECT ATTENDANCE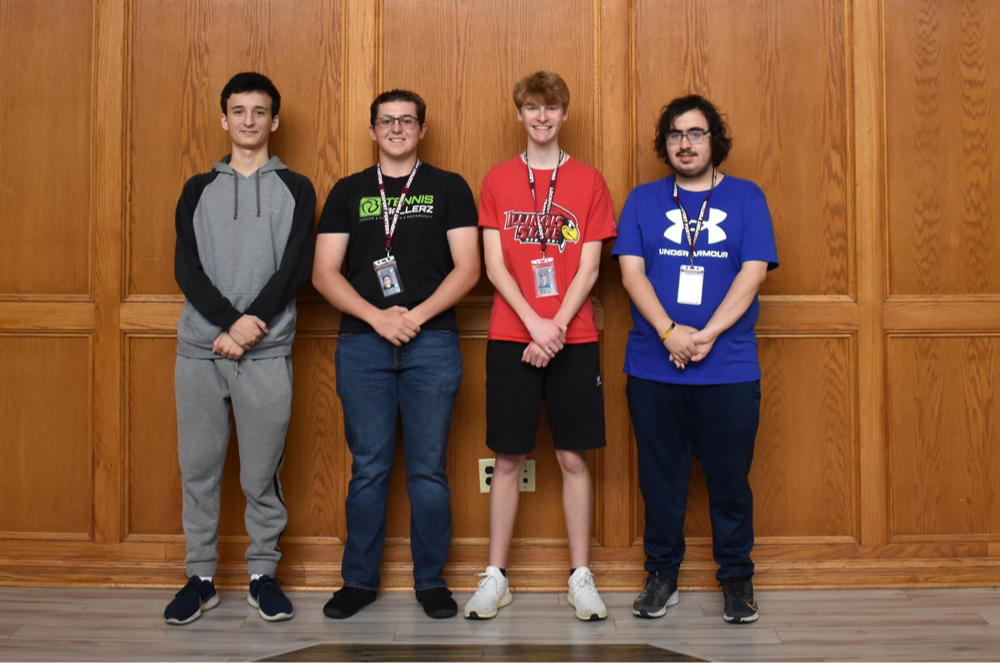 Photo L-R: Besnik Shuaipaj, Nathaniel Arient, Corey Potempa, Troy Karuntzos