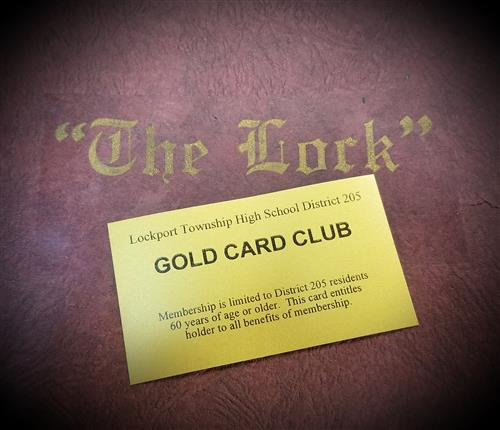 Are you a District 205 resident 60 years of age and over? If so, you qualify for membership in District 205's Gold Card Club. Membership entitles you to reduced-cost or free admission to many LTHS sponsored events such as plays, musicals, band and choral concerts, athletic and co-curricular events. To become a Gold Card Club member, complete the application below and return it to the following:
Public Relations Office
Lockport Township High School District 205
1323 East Seventh Street
Lockport, Illinois 60441-3899
or by email to publicrelations@lths.org
Please feel free to contact us at 815-588-8121 with any questions.